On April 25th, the #Right2IL Campaign was launched in Parliament. Unfortunately, I could not be there so I wrote the following which was read out by my good friend and comrade, Ellen Clifford.
Apparently, the message was well-received. I am looking forward to playing my part in the fight for the rights of disabled people to be recognised.
More about the #Right2IL campaign can be read here. 
***
"Good afternoon to everyone and apologies that I cannot be present today. As a disability activist who has spent the last 4 years campaigning for the protection of independent living for former ILF recipients in Wales, I feel that it is important to contribute to the meeting. I believe that it is essential that disabled people in Wales are also represented in the creation of any independent living scheme that we campaigned for.
The Welsh Independent Living Grant was given to former ILF recipients as a temporary measure while future arrangements were discussed. In November 2016, the Welsh Government announced they would be scrapping the grant and transferring all funds to local authorities. This could not be allowed to happen and we have campaigned tirelessly and imaginatively to push the Welsh Government into making a u-turn. Independent Social Workers and extra funds have been promised by the Welsh Government to ensure former ILF recipients can remain in their local communities.
Even though the #SaveWILG campaign has been a success in protecting the rights of former ILF recipients, the Welsh Government are not planning to extend these rights to disabled people who missed out on the ILF. Our campaign has produced a positive result for approximately 1,300 of us, but this does not mean we can forget about those who never received the Welsh Independent Living Grant. We do not believe any disabled people with high support needs should be purely at the mercy of cash strapped local authorities. 
The tripartite system that the ILF established – between recipient, local authority and independent social worker – should be something that we all receive. I would welcome the opportunity to be part of the ROFA campaign and share the skills and tactics that we have built up during our successful campaign. Please do keep in touch and let me know  how the people of Wales can get involved. There may be a different legal system in Wales to contend with, but I believe that any Welsh Political Party – with the possible exception of Plaid Cymru – would welcome the opportunity to work with the UK Government to protect disabled people with high support needs.
My contact details are as follows:
Twitter: @nathanleedavies
Facebook: https://www.facebook.com/nathanleedavies
Website: https://nathanleedavies.wordpress.com/ 
Many thanks for allowing me to be part of your discussion and let us hope that this is the beginning of a new campaign that will result in justice for disabled people and their families. 
Solidarity to you all. 
BBC Report: Wales disability support cuts: Care to be re-assessed in July #SaveWILG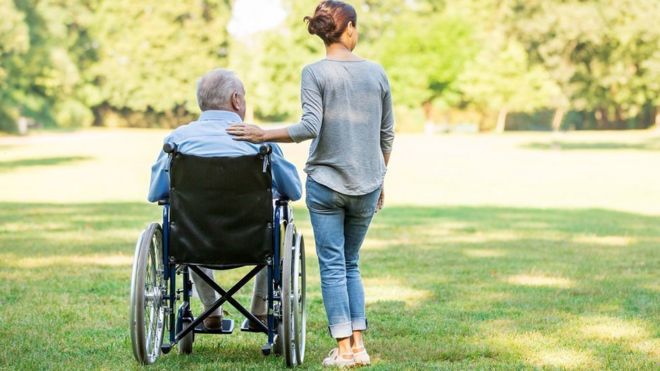 Re-assessments of severely disabled people unhappy with their care packages will not begin before July.
The Welsh Independent Living Grant has ended with councils funding care for more than 1,000 people receiving it.
In February, the Welsh Government announced anyone unhappy with their new council care package would be offered independent re-assessments.
Plaid Cymru said the wait was "way too long". The Welsh Government has been asked to respond to the criticism.
In response to a Freedom of Information request, the Welsh Government told BBC Wales it has set aside up to £60,000 to pay an independent organisation to do the reassessments.
It anticipates the contract will be awarded by the end of June and re-assessments will begin in July.
£2.4m per year has also been budgeted, "for planning purposes", to cover the potential costs of any increased packages.
157 people out of 1,174 assessed by their councils by the end of last year had had their support reduced.
There have been big regional variations, with cuts most common in Wrexham, Newport and Ceredigion.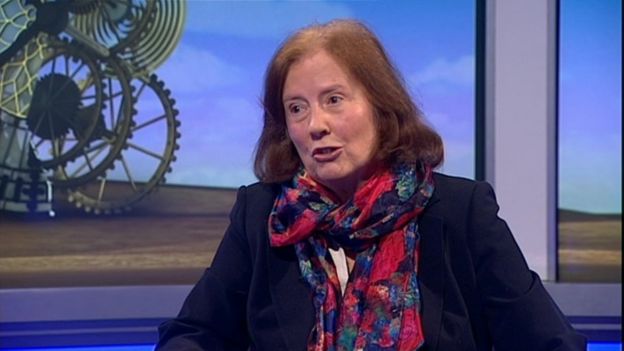 The WILG was introduced in Wales to replace the UK-wide Independent Living Fund (ILF), which was closed down by the UK government in 2015.
In a letter to ex-WILG recipients, Deputy Minister for Social Services Julie Morgan said their "patience" would be appreciated.
"I do not want people to be waiting for an independent assessment," she said.
"However, it is important to organise these independent assessments properly, so that they meet the required standards."
Plaid Cymru's social justice spokeswoman Leanne Wood questioned whether the reassessments were necessary.
"Initially many of these people were given an award for life and going through a reassessment process is extremely stressful," she said.
"Particularly if you have a condition that everybody knows is not going to improve, it's only going to deteriorate.
"So putting people through those reassessments is potentially problematic but at the same time this does need to be resolved quickly."
'Irresponsible'
Nathan Davies, a Labour member and founder of the Save WILG campaign, said the wait was "inconvenient" but criticised the previous Welsh Labour Government, led by Carwyn Jones, which made the initial decision to transfer the responsibility to councils.
"The fact that they [the current Welsh Government] are having to do this work now is because the previous neo-liberal regime did not listen to our campaign team and disregarded the evidence that we presented.
"The fact that we are having to endure an uncomfortable few months is totally down to them and a number of irresponsible local authorities."
You can see more on this story on the BBC Wales Live programme at 22:30 BST on Wednesday BBC One Wales, and then on BBC iPlayer